These dips are an excellent exercise for the tricep and will get you tank-top ready in no time.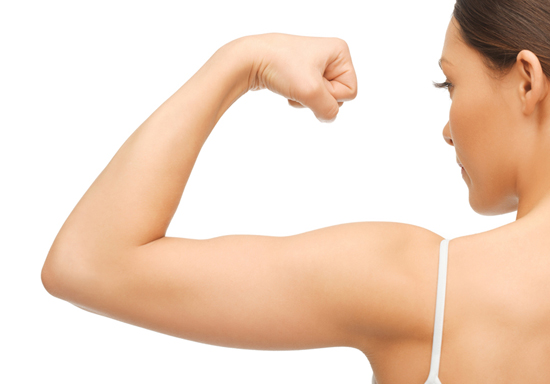 How to do a tricep dip:
On a secured bench, stable chair or even on the ground, position your hands shoulder-width apart.
Extend your legs out in front of you (or bend your knees if this is too challenging) and slide your butt off the front of the bench.
Straighten your arms while keeping a slight bend in your elbows (you want to focus the tension on your triceps).
Now that you're in position, slowly bend your elbows to 

a 90-degree angle

, lowering your body toward the floor – keeping your back close to the bench. This is the bottom of the movement.
Immediately press down into the bench, straightening your elbows – returning to the top of the movement. This is one rep.Note: Concentrate on keeping your shoulders down as you do each rep.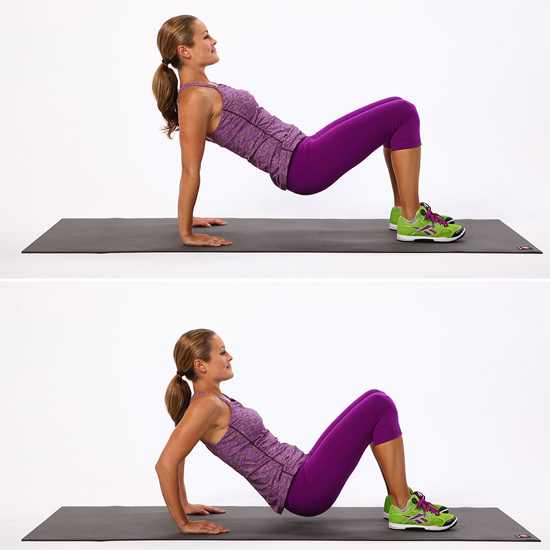 Tabata Tricep Dips Circuit (Advanced)
Do as many dips as you can for 20 seconds and rest for 10 seconds. Repeat eight times. To make this exercise more challenging, start with your legs extended straight out in front of you (switching to bent knees if you need to).
At HomeBodyFit, we're big fans of tricep dips. Why? Because they help develop powerful and defined triceps…and you can do them anywhere…at home on the floor or on the bottom of the stairs…or even on a pack bench!
Want a full body Tabata workout that will sculpt and tone from head to toe? Learn more about our at-home and online fitness and meal plan services here!
[useful_banner_manager banners=2 count=1]