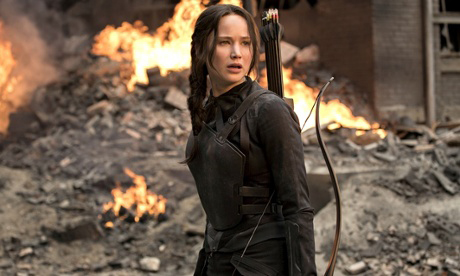 Jennifer Lawrence has the right idea about dieting.
"I don't diet," she tells Glamour Magazine. "I do exercise! But I don't diet. You can't work when you're hungry, you know?" 
We agree! And kudos to Lawrence for speaking out against dieting. At HomeBodyFit we promote a healthy lifestyle and not fad or crash diets. Our clients are encouraged to never diet and instead feed their bodies nutritious foods when hungry in order to keep their energy levels up. HomeBodyFit founder Matt Johnson writes:
In fact, I eat more now than when I was overweight, I simply changed what and when I ate certain foods. I have developed a program that works for me and our clients. We can show you how. 
Lawrence also told Glamour, "It's nice being in shape for a movie, because they basically do it all for you. It's like, 'Here's your trainer. This is what you can eat." 
Learn more about HomeBodyFit's At-Home Fitness Programs