Read what our clients have to say about at home personal training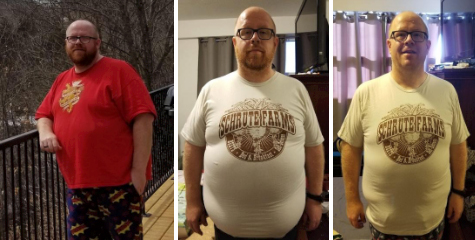 Jason M
HomeBodyFit Personal Training client 
Above, left: April 1, 2018. Aprox. 339 lbs

Started with

Matt

: May 30, 2018

Above, middle: June 14, 2018 Approx. 320 lbs

Above, right: Sep 16, 2018 272 lbs. 67 lbs and 20.0% body weight lost!
I can't thank Matt enough for what he has done for me! With his nutritional guidance and exercise plans, I have lost nearly 70 pounds in 3.5 months and I recently did my first-ever 5k. I am the fittest I've ever been. The improvement to my strength, endurance and confidence can't be overstated and I have Matt to thank for it!
We did in-home training twice a week and I found the workouts to be safe, effective and perhaps most importantly, varied. We never did the same thing twice in a row and there was always a wide range of exercises so that I got a full body workout. His expertise coupled with his supportive and non-judgemental approach make him an ideal trainer.
I still have a fair bit to go to achieve my fitness goals and I will now be switching to Matt's online training. I know with his direction and responsiveness, I'll get there.
If you're looking to lose weight or simply improve your overall fitness, I can't recommend Matt highly enough!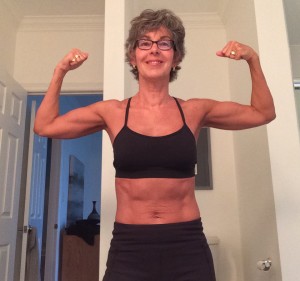 Diane Sloper
HomeBodyFit Personal Training client
Matt is a great trainer! He has been my trainer for almost a year and have seen so much improvement!
I am 57 years-old and I was losing a lot of muscle tone as I have osteopenia (early bone loss). I also felt that as I was getting older, I needed to keep moving to keep a healthy body. The sessions with Matt have greatly helped my cardiovascular system, given me strength and muscle tone and made me feel good about the changes I have seen! He really knows his stuff; he plans a workout with your goals and limitations in mind and delivers. I would highly recommend him to anyone looking to improve their health, cardio and strength! Thanks Matt for helping me get stronger!!!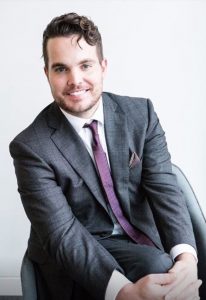 John Lazier,
HomeBodyFit Personal Training client 
Training with Matt is convenient and effective. Matt is flexible with timing and location; we worked out at my office and in a park. I recommend Matt to anyone, no matter what their fitness goals are.
Alan Miller
HomeBodyFit Personal Training client 
Matt is prepared, punctual and an overall good guy to be around too! He keeps the workouts fresh, challenging and tailored to each individual. He seamlessly coordinated new workouts to keep me on track and focused even while I was dealing with sciatica. I can't recommend him highly enough!
Rob Baxter
Age 36
HomeBodyFit Personal Training client 
I hired Matt to increase my cardiovascular capacity and agility as part of my training for some summer sporting events. Matt's training is fun and innovative, and each work out is unique, just as Matt promised!
Matt is also able to work around a nagging back injury and even provided exercises to help strengthen the affected muscles. If you're serious about increasing your level of fitness, Matt can definitely help you reach your goals.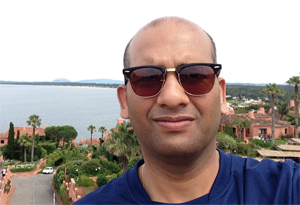 Ratish Gupta
Age 44
HomeBodyFit Personal Training client
Matt is a great trainer. His routines are always interesting and no two sessions are same.
One can always join a fitness or bootcamp class – they are great if you are already fit but not for beginners. Matt identified my fitness level in the first session and tailored a program to build up my fitness levels while keeping my expectations realistic. Matt would customize routines and be able to challenge me even when I injured myself (shoulder and meralgia paresthetica).
And the best part about in-home training is that there is no excuse for not working out – Matt is there at the appointed time.
You are full of energy and have a sense of achievement after the workout even though initially you may have felt too tired to work out. I have been training with Matt for about 2 years – now I'm probably more fit than I have ever been in my adult life. I highly recommend Matt.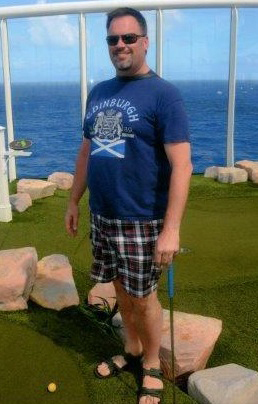 Keith Graham
HomeBodyFit Personal Training client 
I hired Matt to get me back into shape with a goal to be physically fit enough to pass the physical testing required for a new career path. When we first started I could barely do 10 pushups without using my knees. In no time at all I was banging out 50 pushups knees free and ready to take on the next activity in the circuit. I also worked my way up to a five-minute plank!
All of our sessions were unique so that we weren't completing the same exercises to keep it fun and interesting. Matt has also been very flexible with schedules when life gets in the way and is always punctual.

I would highly recommend Matt as a trainer. He will definitely help you reach and even surpass your goals.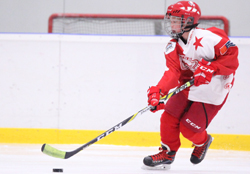 Kim and Ken M
Parents to HomeBodyFit Personal Training client 
We are so appreciative of all of the time and thought that Matt put in to helping our daughter maintain (and improve) her
conditioning during the off-season from hockey. Our daughter looked forward to the workouts, because Matt kept them fun and varied, not to mention the convenience of having him come to our home…this really helped simplify our schedules. Since being back on the ice, our daughter's coaches have remarked on her increased fitness level. We will definitely keep Matt as part of her fitness team.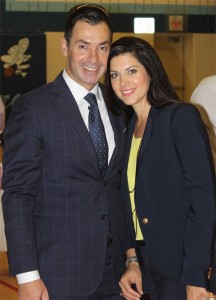 Andrea Mattina
HomeBodyFit Personal Training client
I have been training with Matt since January 2016 and have been really enjoying the workouts. He comes to my home happy and ready to work out. He motivates me and pushes me to do my best, but knows my limits!
Matt is extremely knowledgeable and is always willing to help and make suggestions on how I can improve my overall lifestyle in order to feel and look my best. He is amazing at what he does.

Diane Tew
HomeBodyFit Personal Training client
I decided that I needed a Personal Trainer not only for motivation reasons but to ensure that I was exercising correctly so I didn't hurt myself; and most of all…..GET RESULTS. I found Matt through the internet, and what a find he was. Matt has such a wonderful personality which put me at ease. He worked with me to accomplish my goals and he never misses a session nor is ever late. If you're looking for a personal trainer go no further, Matt will provide you with his professionalism, knowledge and make each session enjoyable. Thanks Matt!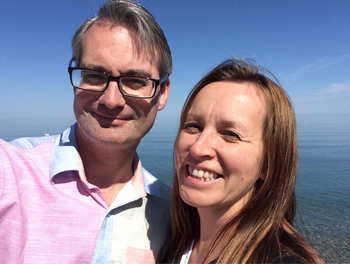 Robert Dunford
HomeBodyFit Personal Training client
Matt has been working with my wife and I for over 2 years now.  Having had a stroke in 2011 that was the wake-up call I needed to think about getting and keeping in shape.  We were introduced to Matt  and I have never looked back.  He is extremely knowledgeable, not only with respect to exercise itself, but also physiology, diet and health generally.  He makes us push to our limits but always in a healthy and responsible way.  He is also a great motivator and makes sure we get the most out of each session.  I cannot recommend Matt highly enough.
Nicole Dunford (pictured above)
HomeBodyFit Personal Training clientIn September 2013, my husband and I purchase a camp up north and began enjoying the outdoor life including preparing firewood and hiking and snowshoeing through the forest.  During these visits at camp we found that quite often we would have to stop and take breaks or make the hikes shorter as I was easily tired from the workout.We decided to do something about it. In June 2014, we were referred to Matt Johnson for personal training sessions.  I find Matt to be very knowledgeable with respect to the exercises offered and he takes the time to explain how the exercise effects the different muscle groups activated during each exercise.  After meeting Matt in June 2014, we immediately began training once a week in our home and continue to do so to this day.Before too long, I have noticed that the work around our camp became easier and the hikes became longer and longer .  I have seen improvement in our posture, strength and stamina thanks to Matt's training. I look forward to every Tuesday training session as Matt continues to challenge me and I continue to see progress in my strength with every visit.  I would definitely recommend Matt as a personal trainer to anyone.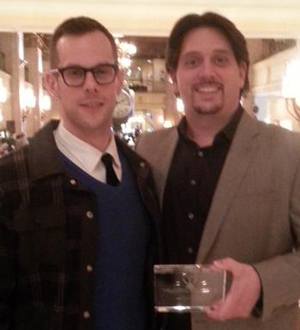 Marko
HomeBodyFit Personal Training client
I have been training with Matt for over two years now. Matt is a great trainer! His expertise, fun spirit and dedication to my fitness success helped me win a Wellness Champions Award in 2015.
Matt tailors my workouts to my specific needs and he helped me achieve a personal goal of being able to do 50 full push ups in a row! The fact that every workout is different keeps things fresh and challenging.
Thank you Matt!
Pictured above: Marko with Matt receives the Wellness Champion Award, Toronto's Healthiest Business Leaders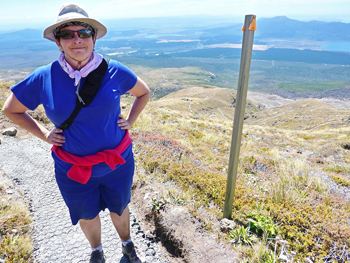 Kerry Buller
HomeBodyFit Personal Training client
I've been a client of Matt's for close to three years. I am extremely pleased with his training methods. Matt is punctual, accommodating, and never fails to keep an appointment. He is unfailingly happy, with my progress, with his job, and in his life. He listens closely to what I want from my training and prepares accordingly. If I have a specific issue, he'll research it and make recommendations. He cheerfully motivates me (and I need motivating!) with words of encouragement that make me reluctant to let him down. In short, I am very happy to have Matt as my trainer.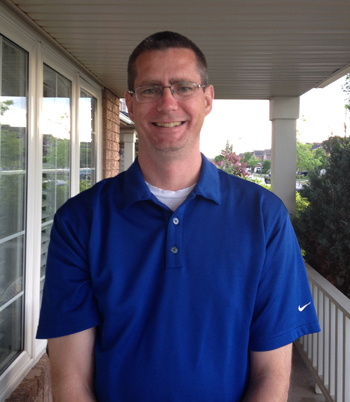 Kevin O'Leary
HomeBodyFit Personal Training client
I have been training with Matt for over a year and have never been in better shape.  My overall fitness and health have improved 100%.  Before Matt, I had chronic back pain, high cholesterol and taking medicine for both.  Today, after working with Matt just once a week, I no longer have back pain and my cholesterol levels are excellent.  My endurance and strength have improved considerably.  I'm now able to do 25 push-ups in a row vs. only 2 or 3 when I started.   I can also hold a plank position for 2 minutes vs. 30 seconds when we started.   My overall strength and energy levels have improved twofold, and I really look forward to our weekly workout.
Matt is a passionate professional who takes great pride in his work, always making sure our program is both safe and effective.   He switches things up every week in order to work all muscle groups and to keep things interesting.  He is always very positive and motivating which makes him very easy to work with.
I fully recommend Matt as a personal trainer because he truly cares about each one of his clients and will do everything possible to help you achieve your fitness goals.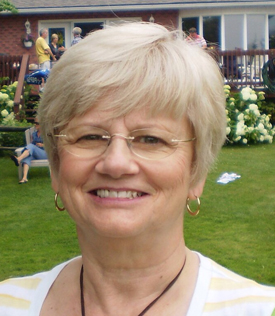 Christine Martin
HomeBodyFit Personal Training client
I've always lived a very active lifestyle, however, after suffering a sciatic nerve injury a few years ago, I stopped exercising all together. I no longer could go on my daily walks in fear that my sciatic nerve would act up and I wouldn't be able to get home. Everyday activities became such a struggle and I got to the point where I had just given up. Then I decided that I had to take charge of my life again and try something I'd never done before and that's where Matt comes in.
I explained my situation to Matt and he put together a workout plan that would increase my overall strength and help my sciatic nerve problem. It's been a year since we started working out and with Matt's guidance and support I've accomplished things I never thought were possible.
I'm consistently doing a 5 and a half min plank and have transitioned into doing full push-up circuits (no knees!!!).
Matt always changes things up each session to keep the workout challenging and interesting. I'm so proud to say that since I've started working with Matt I haven't had one sciatic nerve episode. I now have the confidence to start my daily walks again. I couldn't have achieved any of this without Matt's amazing support and positive attitude. Thank you from the bottom of my heart.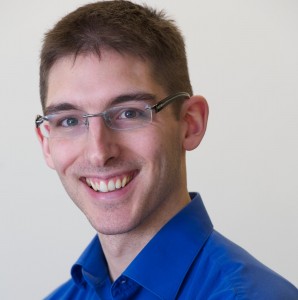 Ryan Hughes (pictured left)
HomeBodyFit Personal Training client
I've had considerable success with personal training sessions at gyms before so I was initially skeptical how someone could effectively train at home with very little equipment. Matt sure proved it can be done. Each one hour session was more difficult than the last and I made noticeable improvement after only a few sessions.
Matt is very knowledgeable in a variety of exercises that can be done with limited equipment. He knew multiple approaches of how to target a muscle (or group) with simple equipment found at home. He was consistently punctual for our sessions despite the need to travel to every client's home. I would not hesitate to recommend Matt to friends who are interested in personal training.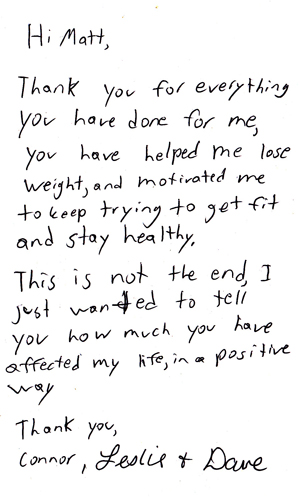 Conner
HomeBodyFit Personal Training client
Hi Matt,
Thank you for everything you have done for me, you have helped me lose weight, and motivated me to keep trying to get fit and stay healthy
This is not the end, I just wanted to tell you how much you have affected my life, in a positive way.
Thank-you,
Conner, Leslie & Dave
Pictured left: Thank-you card from Conner, HomeBodyFit client
Kim and Ken M
HomeBodyFit Personal Training client! have been training with Matt for almost one year.
Matt's service is the perfect solution to exercise and childcare needs with
the convenience of being at home! Each workout session is unique, challenging and Matt keeps you motivated to achieve new limits. Matt is very knowledgeable and helpful with suggestions on how to live a healthy and active lifestyle! Highly recommended for feeling and looking your best!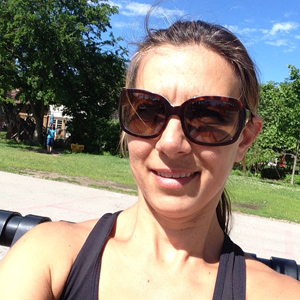 Sava
HomeBodyFit Personal Training client
Matt is an amazing trainer!
Years ago with a previous trainer, I pulled my back and it has been a problem every since. Matt continues to customize my workouts which have improved my flexibility AND the quality of activities I am able to accomplish in a day without the back pain I have had for years.
Thank you Matt!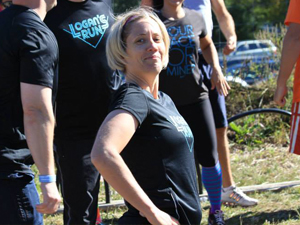 Alison Cowley
Toronto Police Officer
HomeBodyFit Personal Training client
Not only do I want to stay in shape, I have to stay in shape being a police officer and HomeBodyFit (at-home personal training) is fun and convenient. I used to talk myself out of working out, but my at-home trainer keeps me on track and the workouts are always fun and different.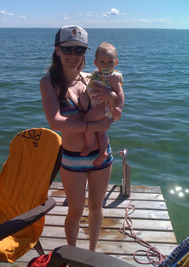 Liz Slaney
HomeBodyFit Personal Training client
My trainer helped me get back in shape after my baby was born. I wanted to tone my tummy and I started to see results after just a few weeks.
My trainer has also helped me see food as fuel, and now I know what to eat and when for the best results. 
I never knew I could get into the shape I wanted without depriving myself of the foods I love. I have more energy now than ever and actually look forward to my workouts!
Kim Hansen
HomeBodyFit Personal Training client
I wouldn't hesitate to recommend Matt to anyone. I have a knee injury and Matt has been awesome, not to mention extremely knowledgeable and professional about how it factors into workouts; this guy knows his stuff!
Jackie O'Conner
Age 76
HomeBodyFit Personal Training client
I have to tell you, when I got up this morning I could hardly walk the pain in my back was agonizing. So I did the stretching exercises on the floor that you gave me yesterday and it was like someone had flipped a switch, I could move without too much pain. You're a genius!
Robbie Spier Miller
HomeBodyFit Personal Training client
This summer our 13 year old son decided he wanted to get in shape.  He requested that we hire a personal trainer to get some personalized help with a fitness and eating plan.  We found Matt online, and he connected really well with our son.  It has been about 4 weeks, and he is looking great and continues to eat healthy and work out on a regular basis.  This was a great investment in helping our son establish healthy habits early.  Thank you Matt!
Stan Dulberg
HomeBodyFit Personal Training client
It gives me great pleasure to provide this recommendation for Matt Johnson, who for the past two years has worked with me as my personal trainer. Matt is extremely good at recognizing my limitations, yet at the same time, tailoring a physical training program to help me achieve my goal to becoming as physically fit as possible. Matt encourages me, helps me, and is extremely friendly. I would not hesitate whatsoever in recommending Matt's services to anyone seeking a reliable and professional personal trainer.
Debi Buiaroski
HomeBodyFit Personal Training client
Matt is an exceptional trainer who is focused on giving his clients the most optimal individualized workouts. He is always punctual , professional and supportive to ensure that I not only get a great workout, but feel empowered and excited about my next session. It has been my pleasure to meet and work with Matt.
Linda & David
HomeBodyFit Couples Training clients
My husband and I were reluctant to hire a personal trainer so our daughters did it for us!  We both agree that it was the best present we have ever received.  Matt is very personable and definitely knows his stuff.  Having Matt come to the house (much more convenient than going to a gym)  was a great way for us to get started at achieving a more healthy lifestyle.  He is very knowledgeable about fitness and nutrition.  Matt keeps us motivated during our sessions…without any pressure.  We would highly recommend Matt to get you going and to keep you fit.
Carroll Goodwin
Age 76
HomeBodyFit Personal Training client
Thank-you Matt for helping me to get some strength and muscle back after an illness. Your knowledge and patience are really appreciated.
Alicia Conte
Age 22
HomeBodyFit Personal Training client
In the summer of 2013, I decided to change my inactive lifestyle, but I wasn't sure exactly where to start. I was uncomfortable in a gym environment and had never even used most of the equipment, so I began to look for personal trainers that would be able to train me from my home. A simple search online led me to Matt and we arranged a consultation. From the very first session I knew that I had made the right choice. My fitness level started improving drastically within the first few weeks. Matt taught me many different body weight routines, as well as using minimal equipment, and how to do it all properly. They were challenging but enjoyable and simple to follow. I got to learn what I was really capable of. I used to hate all forms of exercise, but now I honestly enjoy staying active. Not only that, but we would also review my daily diet together and I've gotten plenty of tips for proper nutrition that I still follow.I've been training with Matt for nearly two years and during that time I've managed to stay in much better shape than I ever have been before. Matt has helped me remain motivated the whole time and he is good at keeping in touch. I've begun to pursue studies in Health, Wellness & Fitness which is something I thought I would never do, and I believe if I had not had Matt as personal trainer that might have never happened. I would highly recommend him as a trainer to anyone who is looking to make a lasting change to their physical health.
Debb
Age 41
HomeBodyFit Personal Training client
Great trainer! Matt keeps you motivated and feeling great about yourself. He always takes the time to make sure you are doing the exercises correctly and getting the most out of your workout. Matt is very supportive and customizes programs for ultimate personal success. I would highly recommend Matt!
Matthew Jones
Age 16
HomeBodyFit Personal Training client
The service is excellent! Every session is well explained and the workouts are simple and effective.
HomeBodyFit – In home personal training, couples and group fitness training and boot camp in Burlington, Waterdown, Hamilton, Milton, Mississauga and Oakville
SaveSave
SaveSave
SaveSave
SaveSave
SaveSave