NEW "Ab Alerts" App. The Very Simple and Effective Ab Strengthening Program that can be done anywhere!
Created by Matt Johnson, At-Home Personal Trainer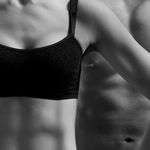 Ready for a stronger, more defined core? Ab Alerts is the ab routine you can do anywhere; and our "alerts" ensure that you'll never forget!
Tighten your abdominal muscles at work and on the go with the "Ab Alerts" app, created by HomeBodyFit At-Home Personal Trainer Matt Johnson and contributor to Inside Fitness Magazine.
How it works: Ab Alerts is a personal trainer in your pocket! Receive reminders throughout the day to engage your abs for a stronger core, no matter where you are.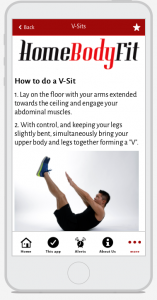 Price: $0.99
Includes: A HIIT workout for all fitness levels (with simplifications for beginners and challenges for the athletes) that can be done anywhere, requires no special equipment and works in tandem with this app to sculpt stronger, sexier abs.
Available on iTunes and Google Play