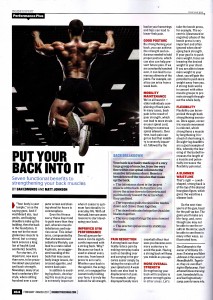 Seven functional benefits to strengthening your back muscles
Dan and I co-wrote another article for the February 2017 Inside Fitness, on stands now!
"Your body is your temple" or so the saying goes. And if washboard abs, taut pecks, and bulging shoulders make up the building, then the back is the foundation.
Dan Edmunds and Matt Johnson are Personal Trainers and co-own Burlington Body Camp.