Eating lean doesn't have to be complicated. But you do need to be smart about your choices. The following three rules are grounded in science…and they're easy. You won't even have to write them down.
Rule #1: Don't deprive yourself. Eat to satisfy yourself.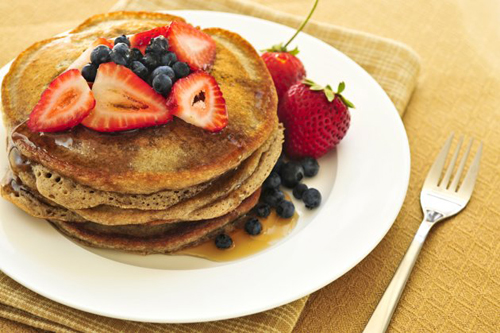 This may seem simple, but there's a reason you're hungry…it's because you're hungry!
We are always telling our clients, "Don't let yourself be hungry!" Why? Depriving your body slows down the metabolism and triggers the body to store fat. You're doing more harm to your get-lean-goal by "dieting". Also, when you're feeling deprived, you're more likly to reach for foods that are easy and less nutritious.
Instead, don't deprive your body, keep yourself satisfied. You'll have the energy and motivation to complete your workouts; and if they're high-intensity sessions, you'll burn more calories while at rest. 
Here is the formula:
3 +1 = Fat loss
Eat 3 meals a day—breakfast, lunch, and dinner…and eat large meals so that you're satisfied. You shouldn't be thinking about lunch an hour after breakfast. Try planning your meals ahead so that you're not tempted to run to unhealthy fast food counters.
Enjoy 1 protein-rich snack. E.g. A protein shake made with Greek yogurt and bananas or frozen fruit. On workout days, add a scoop of your favourite protein powder and enjoy within 45 minutes following your session.
Rule 2: Eat more greens and eat them first!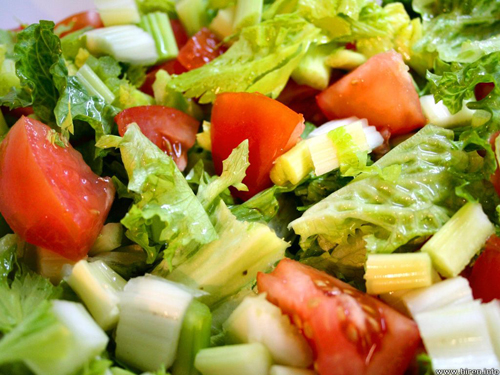 Proven: Eating more vegetables at a given meal equals less total calories you will eat. One way to do this is to eat vegetables first. Make or order a small salad to enjoy prior to your meal. Or eat all of the vegetables BEFORE anything else on your plate.
Rule #3: Water water everywhere.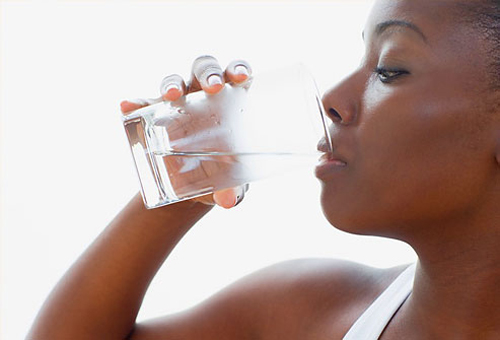 Cut out the sugar-sweetened drinks. They are the easiest obstacle to remove in your goal to get lean. Focus on drinking water and unsweetened tea. Try green tea which provides added fat-burning and cognitive-boosting benefits.
Your goal should be to drink half of your body weight in ounces of water (including tea) per day. For example, if you weigh 180 lbs, aim to consume 90 ounces of water and tea.
For more specific workout and meal plans, contact HomeBodyFit about our Online At-Home Training Programs