by Rosanna van Dijk, BodyBuilding.com
This recipe is super versatile, and you can eat it as part of a protein-heavy breakfast or a filling afternoon snack—whatever you need! You can also use any flavor of whey and variety of nut butter you like. Not sure where to start? Try the classic flavor combination of peanut butter with Optimum Nutrition Double Rich Chocolate Gold Standard whey.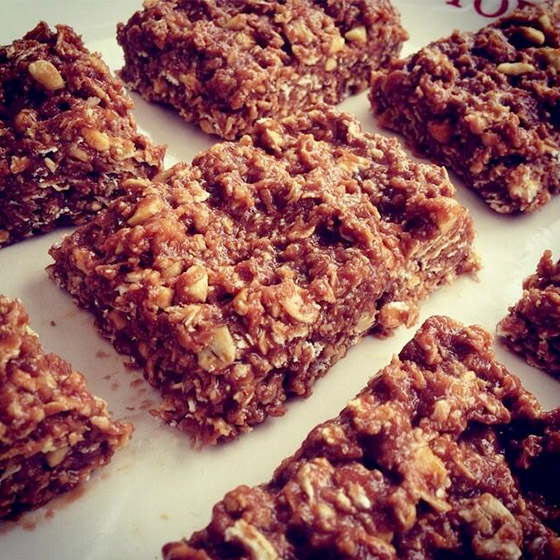 Ingredients
• 1 1/2 cup Oats
• 1/2 cup Unsweetened almond milk
• 1/2 cup Nut butter
• 2-3 scoops Optimum Nutrition Gold Standard whey
Directions
1. Combine the ingredients in a bowl and then pour the mixture into a small lined tray.
2. Pop this into the fridge or freezer to set, and then chop up into slices.
PRO TIP
Add in some chopped nuts for an extra crunch.
NUTRITION FACTS
Serving Size: 1 large piece
Recipe yields: 9 pieces
Amount per serving:
Calories 166
Total Fat 8.7g
Total Carbs 12.3g
Protein 12g

[useful_banner_manager banners=2 count=1]