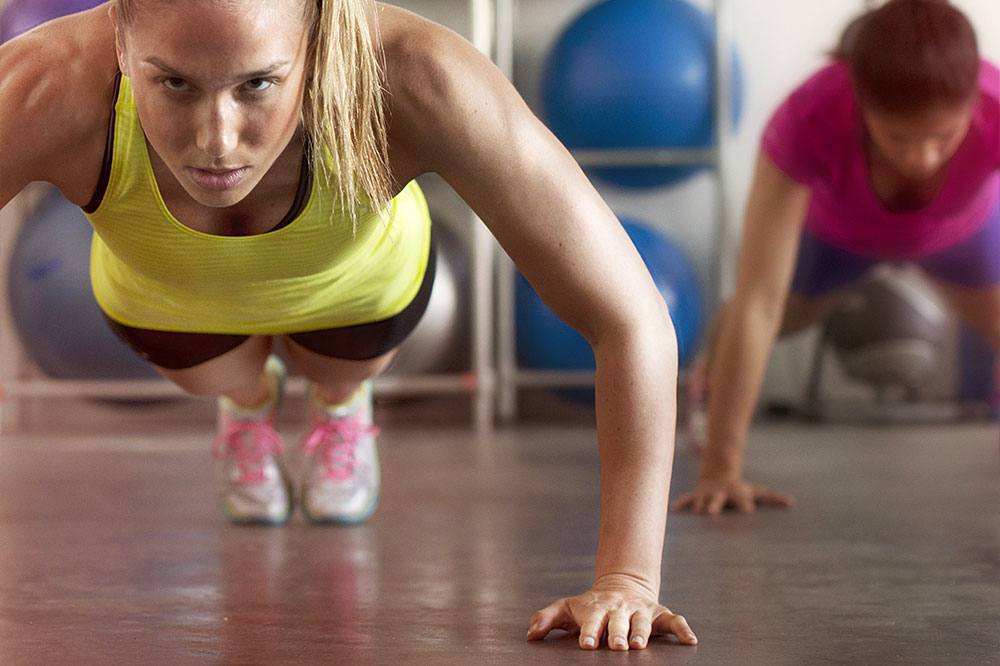 My clients know me well enough to expect Tabata circuits to be a regular part of thier at-home training sessions. Why do I love this four-minute, high-intensity approach? Because Tabata circuits torch calories, facilitate weight loss and challenge everyone, from beginners to pros.
Simply put, high intensity equals results. So even if you work out for less time, as long as you give it your all between rests, you will burn an average of 15 calories per minute.
What is a Tabata circuit?
Alternate between 20 seconds of high-intensity exercise (e.g. burpees) and 10 seconds of rest for a total of 4 minutes. Allow for at least one full minute of rest between circuits.
What keeps it interesting is you can switch between exercises (for example, alternate burpees and Russian twists). As long as you work hard (and take full advantage of your rests), these circuits will elicit results.
Learn more about Matt Johnson and HomeBodyFit At-Home Personal, Couples and Group Training