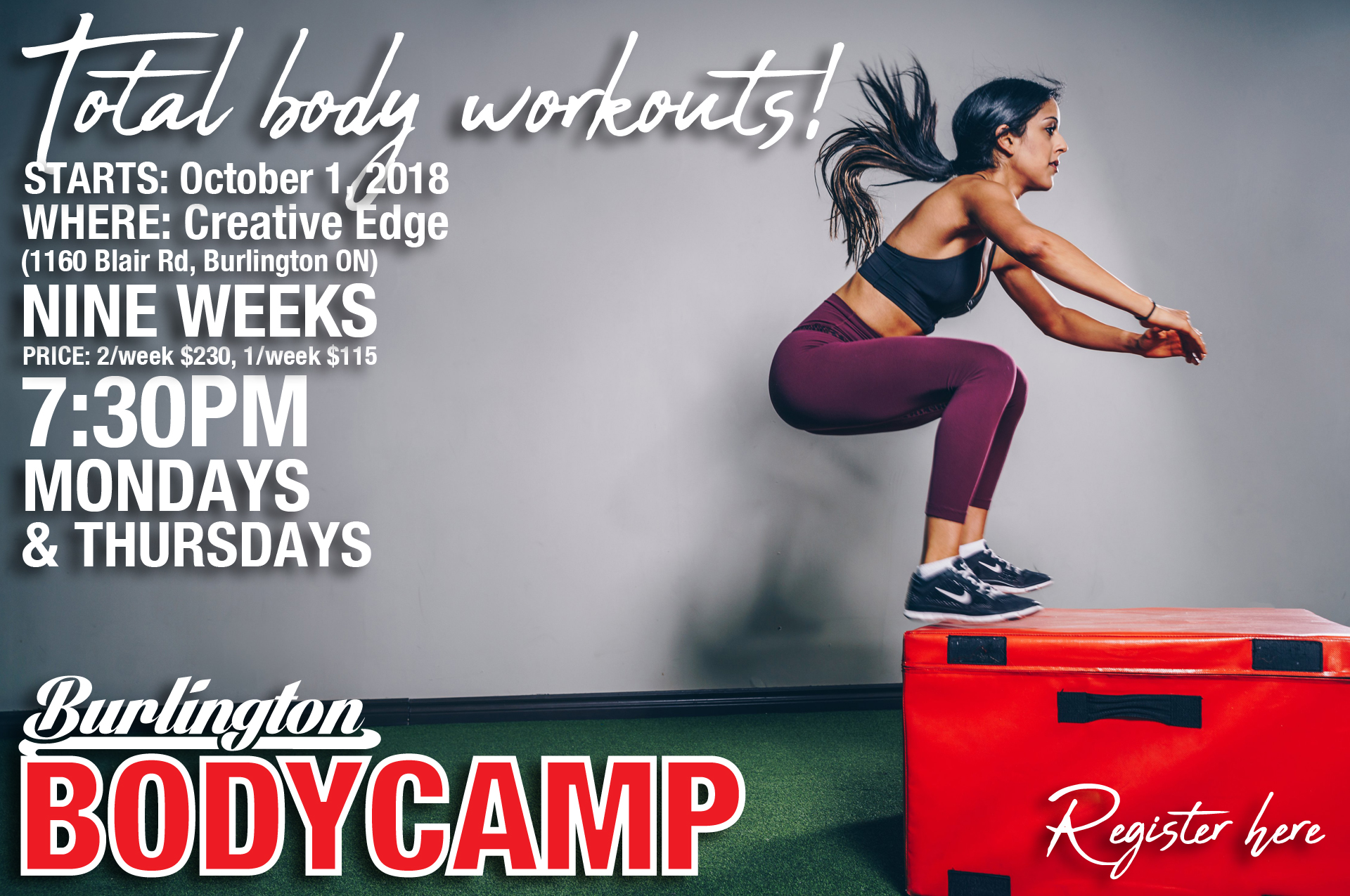 Full body workouts that tone, strengthen and progress!
Our next session starts on October 1, 2018. That's nine weeks, 1 to 2 classes per week, one hour at 7:30pm on Mondays and Thursdays. Register here.
Questions? Or perhaps you'd like to try a class first. Contact us to arrange a drop-in class.
Indoor Fall/Winter Sessions are held at:
Creative Edge – 1160 Blair Rd, Burlington ON